If there's anything that goes perfectly with Original Grill Plus, this is it.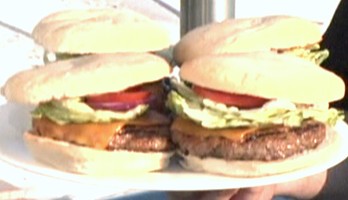 Flavors:
Original
Serves:
3
Ingredients:
1 lb ground beef
4 tbsp Original Grill Plus
Traditional condiments such as lettuce, tomato and onion
Directions:
Form ground beef into 3 patties 5-6 oz each.
Brush each patty evenly with Grill Plus and place on a hot grill.
Cook to desired temperature, serve with traditional condiments and enjoy.