About Grill Plus
Chef Tim Creehan's Grill Plus® is a patented instant marinade and cooking sauce suitable for seasoning all types of food. Invented in 1997, it is a non-stick coating (Patent Number 5501867) that can be used for grilling, sautéing, baking, broiling, stir-fry and frying. It contains zero grams transfat, zero carbs, and low sodium and sugar levels, making it upwards of 60% lower in fat content than traditional marinades. It costs just pennies per portion, making it extremely cost effective. Grill Plus® currently comes in four flavors, and enjoys regional growth in both retail and food service industries. Grill Plus is now part of the Kinder's Organic Sauces product line.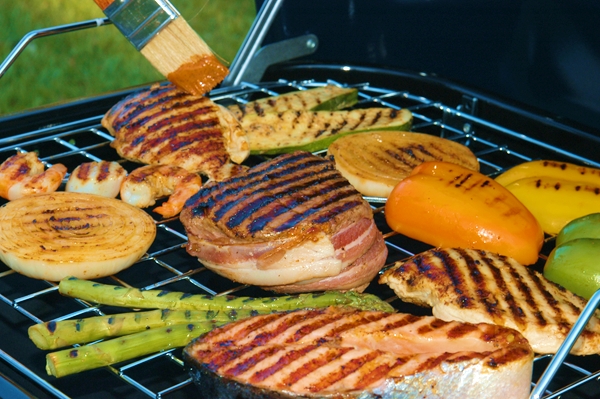 The patented blend of ingredients is especially conducive to grilled foods. Just brush it on anything; Grill Plus® provides a consistent seasoning and gorgeous sharp grill marks every time. And of course it prevents food from sticking to the grill surface while inhibiting messy flare-ups and creating an appetizing appearance. Grill Plus® cooks onto the food, not the grill. There are plenty of pluses to Grill Plus®, and a health conscious culture can rest easy knowing Grill Plus® is a cost effective alternative to traditionally used condiments or seasonings. Truly, Grill Plus® is an innovative and revolutionary breakthrough in modern cooking, and has easily earned its place on the kitchen shelf.
Created by Chef Tim Creehan to meet the vigorous needs of today's professional restaurant kitchens, Grill Plus® is now available to consumers everywhere. There's virtually nothing it can't do in the kitchen, whether used as an instant marinade for seasoning, a base for milk wash, a zesty dip, or the heart of a sauce, Grill Plus® works magic on any food it touches.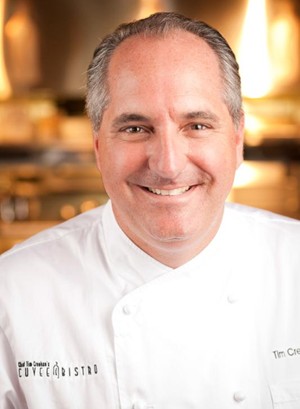 Inventor Chef Tim Creehan C.E.C. was born in Hartford, Connecticut, and spent most of his childhood and young adult life in Baton Rouge, Louisiana. A certified executive chef, author, teacher, inventor, dynamic entertainer and a steward of his community, Tim discovered his calling at a very young age. His reputation for professionalism and love of cooking has allowed him to work with some of entertainment's biggest stars. He has served as personal chef for celebrities such as Amy Grant, Vince Gil, Cybil Shepherd, Timothy Hutton, Debra Winger, and Dallas Cowboys owner Jerry Jones. He served as special guest Chef de Cuisine at the Sundance Film Festival, where he fed flocks of the famous at the organization's Entertainment Tonight / Getty Images / Gibson Guitar Lodge, including Matthew Broderick, Tom Arnold, Alan Rickman, Rachel Taylor, John Legend, and more. For more information about Tim, visit TimCreehan.com.