As simple as its name, this versatile recipe works as a tasty snack or a side dish.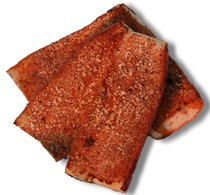 Flavors:
Herb & Garlic
Serves:
6
Ingredients:
1 fresh loaf French or Italian bread
2 tbsp softened butter
2 tbsp Herb and Garlic Grill Plus
½ cup grated romano cheese
Directions:
Preheat an oven's broiler.
Slice bread in half lengthwise and set aside.
Thoroughly combine butter and Grill Plus in a small bowl.
Spread mixture evenly on bread, top with grated cheese.
Bake until golden brown, slice as desired, serve and enjoy.